Fact-checking
Fake news of the week: A DDR flag at the Winter Olympics
This week, misinformation spread online about an East German flag at the Winter Olympics.
Each week, in a partnership with Exberliner, CORRECTIV will bring you a piece of misinformation that has been circulating online – and the corresponding fact check.
A picture circulating on social media shows the DDR flag in a wintry setting. But the photo wasn't taken at the 2022 Winter Olympics in Beijing, as claimed, but three years ago – and at a different location.
The claim is circulating on Facebook, Twitter and Reddit (here, here and here). On Twitter alone, the post has been shared more than 350 times.
However, a reverse image search shows that the photo is not current: the search leads to a Facebook user's post from February 6, 2019. One day later, the same user posted another photo of the DDR flag and also gave the location: Canmore, Canada.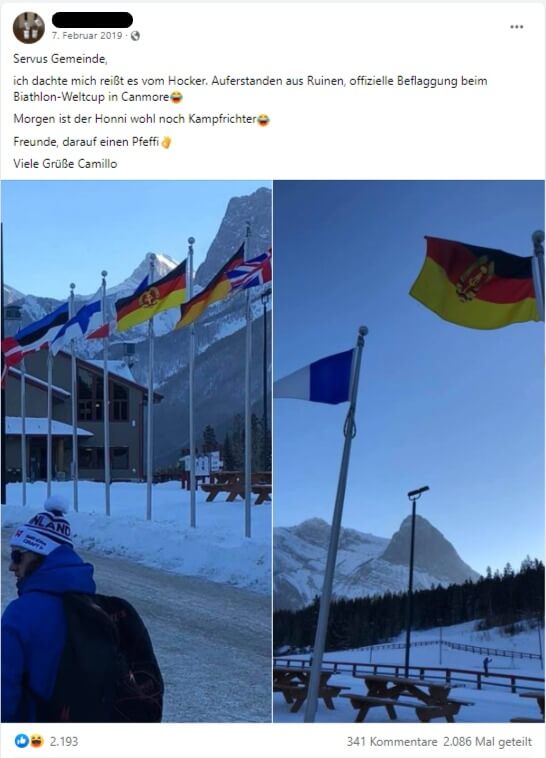 The 2019 Biathlon World Cup took place in Canmore. German media had already reported about the GDR flag there (here and here). According to the report, the organiser had deliberately put up the DDR flag to commemorate the 1988 Winter Olympics, which were partly held in Canmore.
The DDR had participated in these and won several gold medals. The picture currently circulating has nothing to do with the 2022 Winter Olympics in China.
Want more debunked fake news? This purported two-million march in Ottawa was actually a Soviet demo from 30 years ago.