International
German rifles for Russia
Since the beginning of Russia's war in Ukraine more than 7000 rifles and more than 8 million shots of ammunition made by Western manufacturers made their way to Russia. Some of them are being used in the front lines. German manufacturers are affected, too – caused by sanction loopholes.
The town of Isny im Allgäu is located between Munich and Lake Constance. Tourists enjoy its healthy climate, and hikers and hunters its expanses of picturesque forest which stretch across the foothills of the Allgäu Alps. The road that heads out eastwards along the edge of the forest leads you to the headquarters of a company that provides the equipment necessary for these kinds of leisure activities: Blaser GmbH, a manufacturer of hunting equipment.
On their website, blonde women and well-groomed male models with designer stubble pose in olive green hunting vests and khaki trousers. According to their website, Blaser is a traditional supplier of hunting equipment that has been developing and producing "innovative hunting weapons with uncompromising quality standards for 60 years" adding that "Our focus is solely on their practical use in hunting."
Is that true? Are Blaser's weapons really used exclusively by hunters?
Cut to: The Russian Telegram channel "The Mile" posts eleven photos on 16th September this year. A new delivery of sniper rifles has arrived. "The Mile" is known in Russia as a shopping portal that supplies the Wagner mercenary force with weapons for deployments in wars including the one in Ukraine. The photos show an opened box containing a rifle, still in its original packaging, complete with accessories and operating instructions. Type? An R8. Manufacturer? Blaser GmbH, according to the enclosed instruction manual also visible in the image.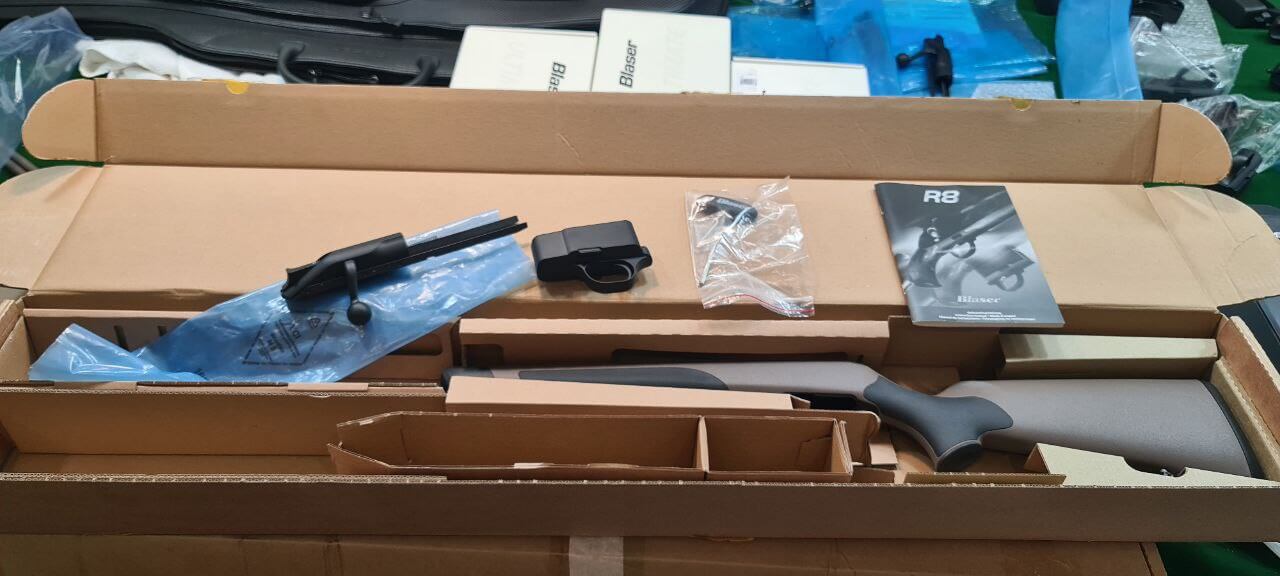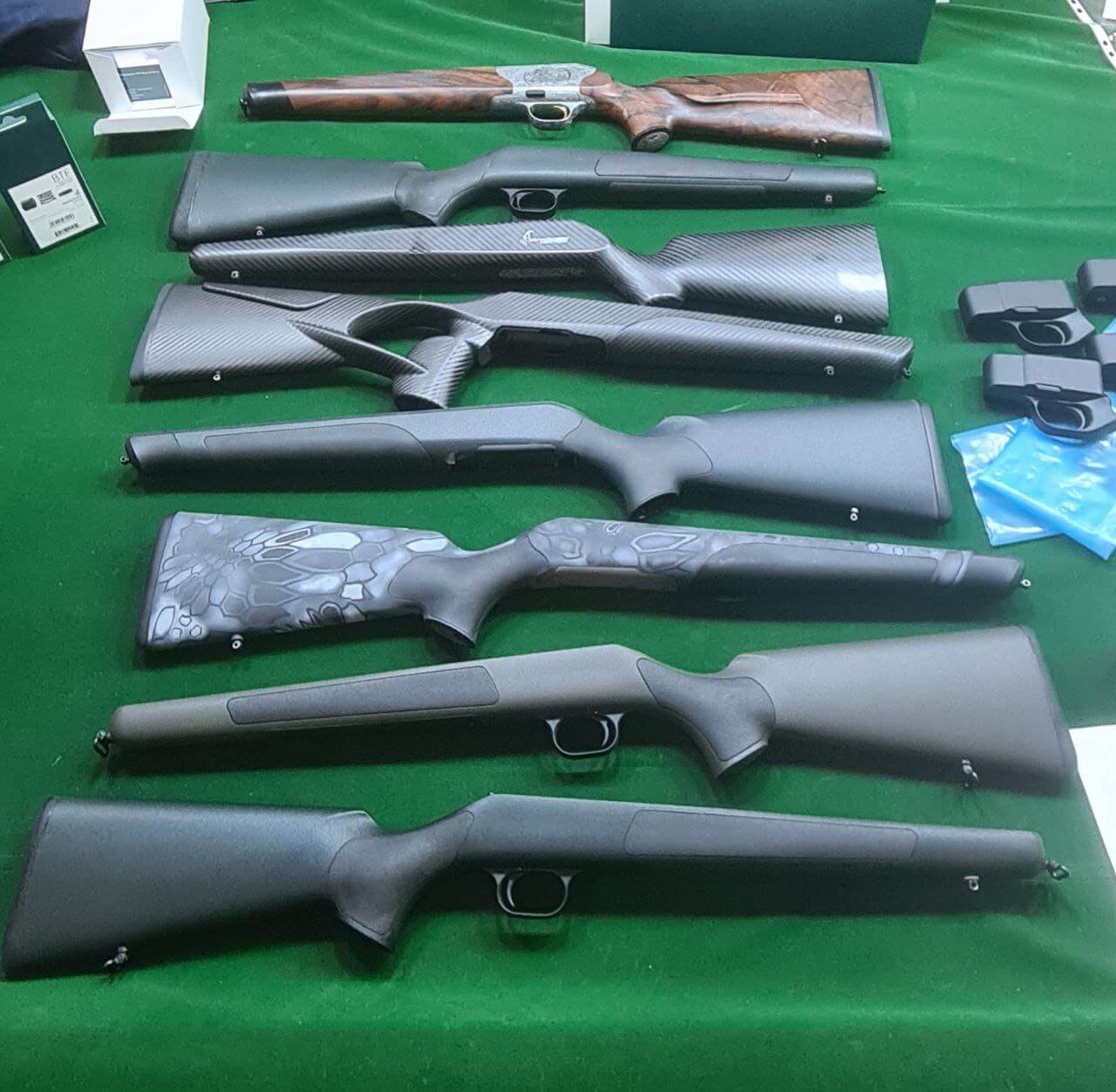 CORRECTIV, along with a Russian journalist, a weapons expert and an export data analyst, has spent several months investigating the presence of weapons from the West in Russia. Our findings? Since the beginning of the Russian war of aggression in Ukraine, lethal firearms from Western manufacturers have been reaching Russia on a large scale and continue to do so (as of October 2023) – despite export restrictions.
Some of these weapons, which can often be traced via Telegram channels, are being used in Russia's war of aggression against Ukraine – pistols from the Austrian manufacturer Glock and AR-15 automatic rifles, for example. Others, such as the Blaser R8 rifles, are being freely traded within Russia at the very least: not only have they appeared on sales portals for mercenary troops, they were recently even on show at an arms fair in Moscow.
But due to the current legislation, German export authorities can't do much about it. The firearms are officially classified as hunting rifles, and their manufacturers are apparently adhering to existing legal requirements. While the USA is now heavily restricting the export of civilian firearms since the war, there are no signs of similar controls of exports in Germany coming any time soon. This is good news for Russian weapons importers. And for the manufacturers, as they can continue to evade any responsibility.
But how exactly did these weapons end up in Russia in the first place? And what do Blaser and the other manufacturers know about the intended use of some of their products?
Chapter 1: Russia's imports
For our investigation, we analysed Russia's state database of import certifications to determine how many and what type of firearms Russian trading companies have brought into the country since the beginning of the war in Ukraine. The database is accessible to anyone using a Russian VPN address, but the research is time-consuming: in order to compile an overview that included the serial numbers of the weapons, we had to sift through thousands and thousands of individual entries.
The data reveals that nearly 7,300 firearms, including over a hundred sniper rifles, plus almost eight million rounds of ammunition have been imported by Russia from Western manufacturers since the start of the war. Manufacturers include US companies like Smith & Wesson, Barrett Firearms, and Desert Tech, as well as various European arms producers such as the Austrian Glock and Steyr Arms, and a number of German manufacturers: Merkel Jagd- und Sportwaffen GmbH, the ammunition manufacturers Nammo Schönebeck, RWS, and Ruag Ammotech, as well as Blaser of course.
The proportion of German-made firearms is significantly larger than that of ammunition.
The fact that the Russian government has failed to improve its domestic weapon production makes the firearms from the West all the more valuable to the Russian forces. The state's previous attempts to manufacture Makarov pistols with larger magazines, or to develop new assault rifles, were unsuccessful. It is no surprise then that mercenary groups like Wagner, who operate on behalf of Russia in Ukraine, source weapons from the West.
Of particular interest to them is the so-called AR15 system: a family of firearms used by the US military and the Bundeswehr that also has models aimed at civilians. In the USA, they are politically contentious due to their use in mass shootings. The import statistics that we analysed show that since the war began, Russian companies have imported about 50 of these automatic rifles from the US company Smith & Wesson alone.
Weapons from another US arms company, Desert Tech, also appear to be of interest to Russian mercenaries for the war in Ukraine. Ten were sent to Russia in December 2022. CORRECTIV found a revealing photo dating from March of this year on "Grey Zone", a Telegram channel associated with the Wagner Group. According to the description, the image depicts a Wagner mercenary posing near the city of Bakhmut with a weapon from Desert Tech. These details cannot be verified with certainty.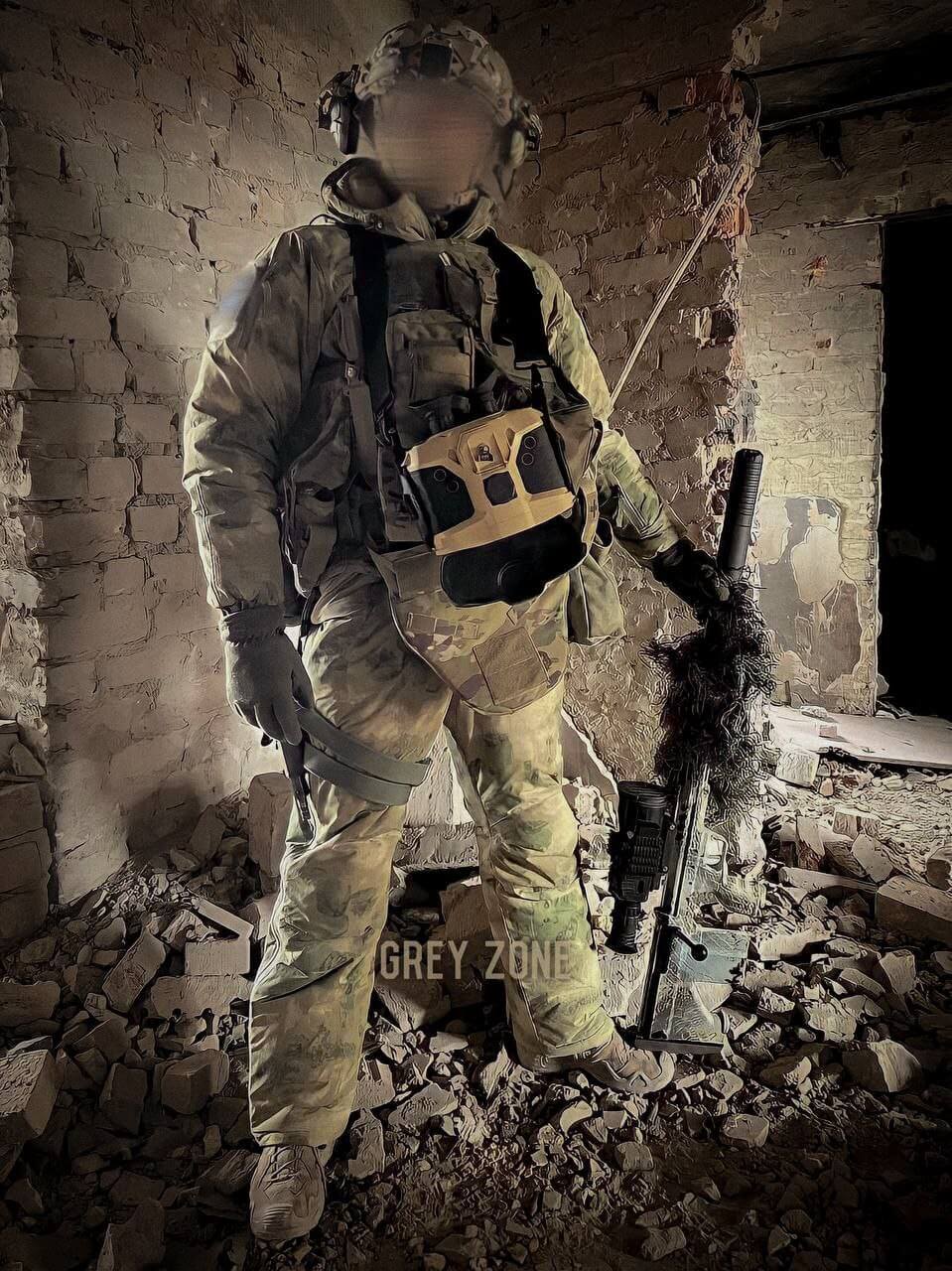 Western pistols have also been flooding into Russia. Our import data showed that 2,580 pistols from the Austrian manufacturer Glock have made their way to Russia since the start of the war, and the internet provides a few clues about where they end up:
Former Russian Deputy Prime Minister Dmitry Rogozin poses with an AR-15 rifle and a Glock pistol in Donetsk in October last year: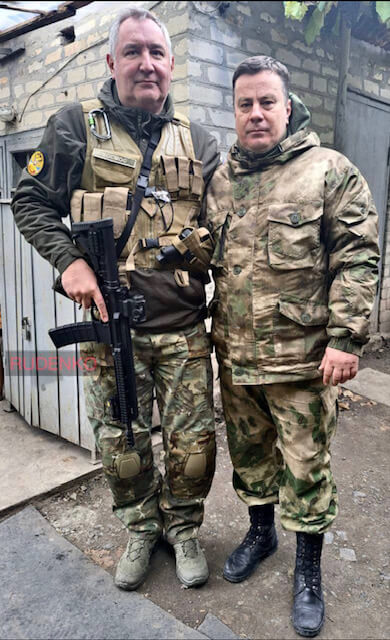 According to media reports, a Glock pistol was also seized at the estate of the now deceased head of the Wagner mercenary force, Yevgeny Prigozhin, in July of this year.
Moreover, online evidence suggests that imported ammunition is also being used in the war. In a video clip published on another Russian Telegram channel ("Lobaev Z") in August 2023, a man described as a soldier explains that the Western ammunition works much better than domestic equivalents.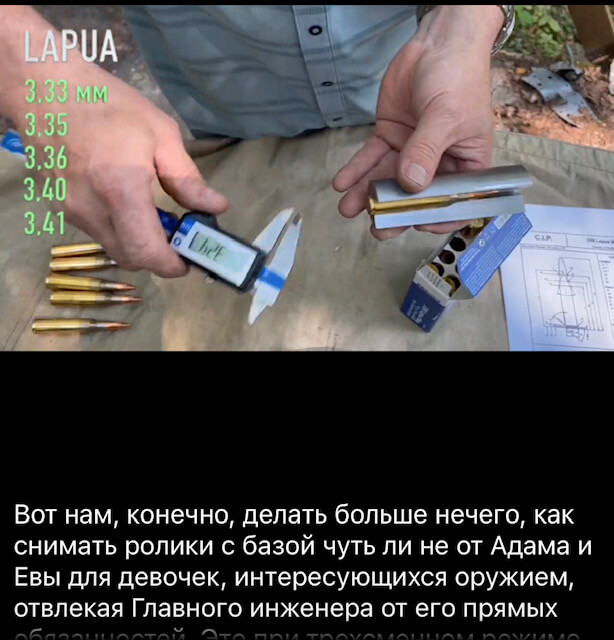 Useful too are the precision weapons from the German company Blaser, such as the R8 model. The R8, which was recently promoted on a Russian arms dealer's Telegram channel, is confirmed by Blaser to have been exported to other countries, as indicated by serial numbers in the Russian import statistics.
The R8 rifles are classic sniper rifles, a type often used by the military. Regardless of whether they're aimed at a deer or a person, they are a truly deadly weapon. According to the R8's description on the Blaser website, it is characterised by precision, reliability, and speed. The company describes how, when shooting with this weapon, "the shooting hand and arm are in a relaxed posture", which significantly promotes accuracy in any shooting position.
Such weapons, known as bolt-action rifles, require manual reloading after each shot. Because they do not automatically reload, they don't fall under the category of war weapons according to German weapons law. This generally makes the export process easier.
The situation in German law is as follows: the sanctions on Russia prohibit the sale of weapons of war as well as other kinds of weapons such as Blaser products to Russia. For the latter type of weapon, however, it is possible to obtain an export licence to other countries. The Federal Office for Economic Affairs and Export Control (Bundesamt für Wirtschaft und Ausfuhrkontrolle, BAFA), whose parent agency is the Federal Ministry for Economic Affairs (Bundeswirtschaftsministerium), is responsible for issuing these licences. In response to our inquiry, it stated that no licences had been issued for the export of hunting or sporting weapons to Russia since the start of the war, but that licences had been issued for other countries.
The weapons were not, then, directly exported to Russia from German or other Western manufacturers. They must have taken a diversion via intermediaries in other countries. The official Russian import data does not help here as it doesn't include data on which countries the dealers obtained the weapons from. However, it does contain detailed delivery data such as type descriptions and serial numbers. This should at least allow the manufacturers to trace where the deliveries went. But they remain silent on the matter.
Chapter 2: What the weapon manufacturers say
We sent inquiries to 14 companies or brands whose hunting firearms or ammunition were imported to Russia since the war began, according to Russian import statistics. These were:
Barrett Firearms (USA), Blaser (Germany), Ceska Zbrojovka (Czech Republic), Desert Tech (USA), Glock (Austria/USA), Kel-Tec CNC (USA), Merkel Jagd- und Sportwaffen GmbH (Germany), Nammo Schönebeck (Germany), Ruag Ammotec (Germany/Switzerland), RWS (Germany), Savage Arms (USA), Sellier (Czech Republic), Smith & Wesson (USA), Steyr Arms (Austria).
We sent these companies Excel lists compiling the weapons and ammunition in question and asked for a response to the following questions: Did the responsible individuals in the companies know that their weapons were ending up in Russia, despite sanctions? And: which companies and in which countries were these arms initially delivered to?
Only seven companies responded to our questions:
The German company Merkel Jagdwaffen stated: "We do not provide information on exports."
The German ammunition manufacturer RWS stated that they supply "numerous customers", each of whom has "appropriate references and official licences". They also mentioned that importers from Russia could apply for import licences from their own authorities without the supplier being informed.
Glock from Austria, whose pistols are visibly being used by Russian officials, did not respond to multiple inquiries.
Steyr Arms, also from Austria, were also unable to give us any further information. "As we are committed to data protection, we generally do not disclose any data on our customers to third parties", they told us.
Sellier from the Czech Republic stated that unfortunately they could not trace how the weapons had got to Russia. Ceska Zbrojovka attempted to reverse the inquiry by asking us to provide them with information on how the weapons ended up in Russia; they couldn't answer the questions otherwise, they claimed.
Blaser promised to investigate and get back to us after repeated requests.
Chapter 3: How the weapons might have ended up Russia
In the next stage of our investigation, our research team combed through the Comext database, where the European Union's Statistical Office records details on member states' trade. This allowed us to trace when and in which direction Germany has exported hunting firearms. The relevant information is linked to the data code 9303 30, "Sporting, hunting and target shooting shotguns with one or two rifled bores (other than spring, air or gas guns)".
Upon delving into the columns of numbers, we discovered something remarkable. Since the beginning of the war, the overall number of sports weapons exported from Germany has decreased, but the exports to certain countries has increased. Notably, the first half of 2023 saw a significant increase in deliveries to the United Arab Emirates, Croatia, Hungary, Kazakhstan, North Macedonia, Poland, and Uzbekistan compared to the entire year of 2019. In the first half of 2023, Kazakhstan alone imported 1015 hunting weapons from Germany. Do they really have such a large population of hunters and leisure shooters over there?
Kazakhstan is one of the countries that merits a closer look. It is part of the Eurasian Economic Union with Russia. This means that goods traded between the two states do not need to be individually detailed in Russian statistics. This aligns with the data we found in the official Russian import statistics, where weapons imports often indicate that no further details are recorded because the deliveries "come from a member state of the customs union".
So do Western manufacturers sell their weapons first to Kazakhstan, and they end being exported to Russia from there?
On the internet we came across a Kazakhstani arms dealer named Korgan Center. On their website, you can see that Korgan offers a wide range of firearms from Blaser, including the precision rifle R8. Through contacts in Kazakhstan, we were able to access the company's tax declarations for the last couple of years. They reveal that the company paid four times as much tax on imports in 2022 as it did in 2020, suggesting that their imports must have quadrupled in that time.
We paid a visit to Korgan's shop in the Kazakhstani city of Almaty. It's a large store, located on a busy shopping street. Inside we found three display cases holding Blaser R8 bolt-action rifles, but the cases were half-empty. Apparently many of the weapons had recently been sold.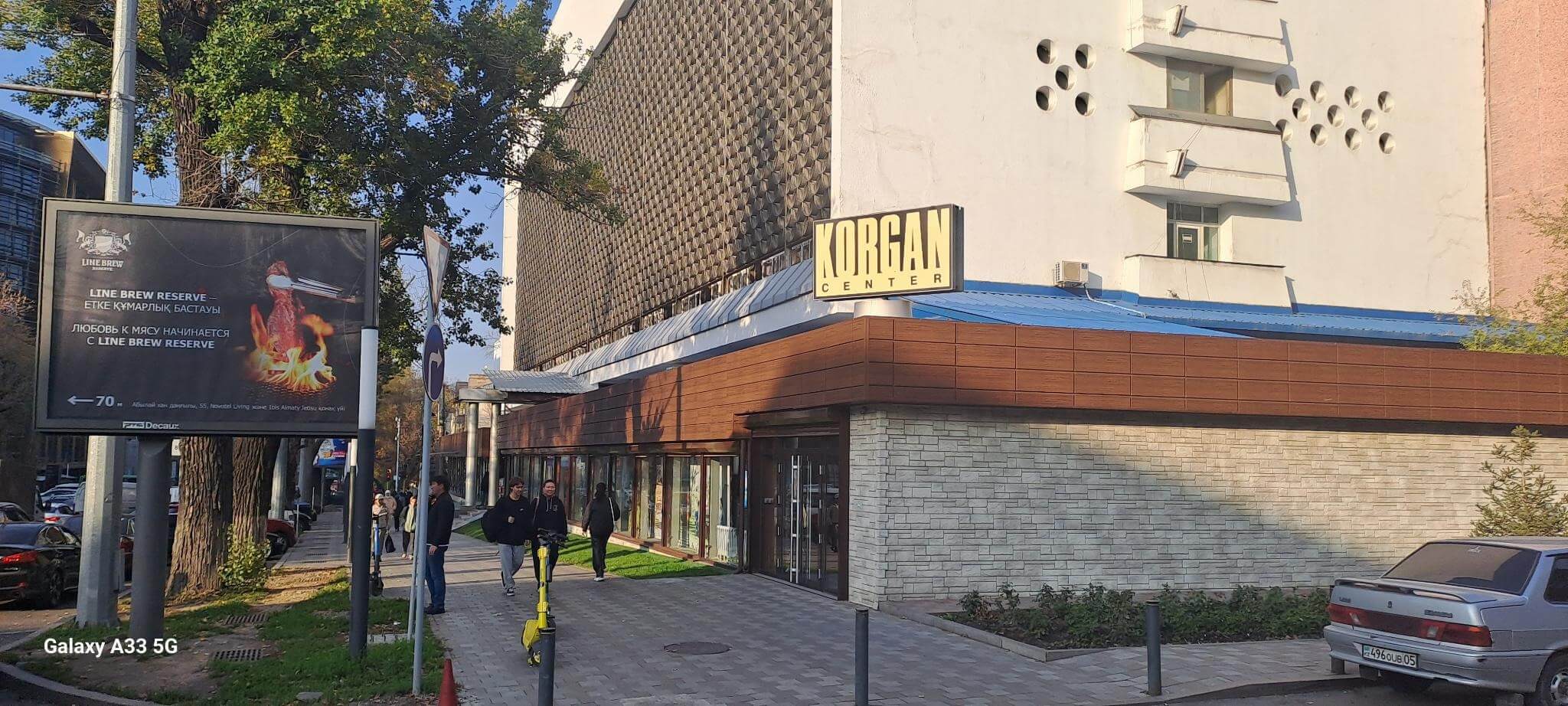 During the visit our reporter approached a salesperson, stating that he had a friend from Russia who was interested in one of the R8 rifles. He inquired whether it would be possible to purchase one of the rifles and bring it to Russia. "Buying is not a problem", the salesperson replied. And what about transporting it to Russia? "Difficult but doable". Our reporter bid farewell with the promise to get in touch again soon.
After the visit, we confronted Korgan and asked them how many Blaser rifles they had imported since the beginning of the war and from where. We also asked how many of the weapons had been sent to Russia since then – and if Korgan knew whether Wagner mercenaries were arming themselves with these weapons for the war in Ukraine. So far, we have had no response.
The fact that Russian customers can buy weapons in Kazakhstan and transport them across the border is one possible avenue. However, this does not explain how the Russian import companies, which were recorded in the import statistics, could have obtained these deliveries.
So we also contacted the Kazakh customs regulatory authorities via email, as well as the Kazakh Ministry of Finance and Ministry of Trade. We inquired about the increase in imports of civilian firearms from Germany to Kazakhstan since the beginning of the war: How do the authorities ensure that none of these firearms find their way to Russia? And are they aware of cases of such sales by Kazakh dealers? The authorities have not yet responded to our inquiry.
One thing, however, is certain: some of these weapons have ended up in the Russian capital. A few weeks ago, in mid-October, an arms trade fair took place in Moscow. You can get an impression of the event thanks to clips on YouTube. Here (from minute 18:10), for example, we see visitors standing in front of a glass showcase, looking with amazement at the Blaser precision rifles displayed there. One of the visitors asks in astonishment in Russian, "How did all this stuff get to Russia?" In addition to the Blaser rifles, the video also shows loaded weapons from many of the other Western manufacturers that we found in Russian import statistics, such as those from the US company Barrett Firearms and the Czech company Ceska Zbrojovka.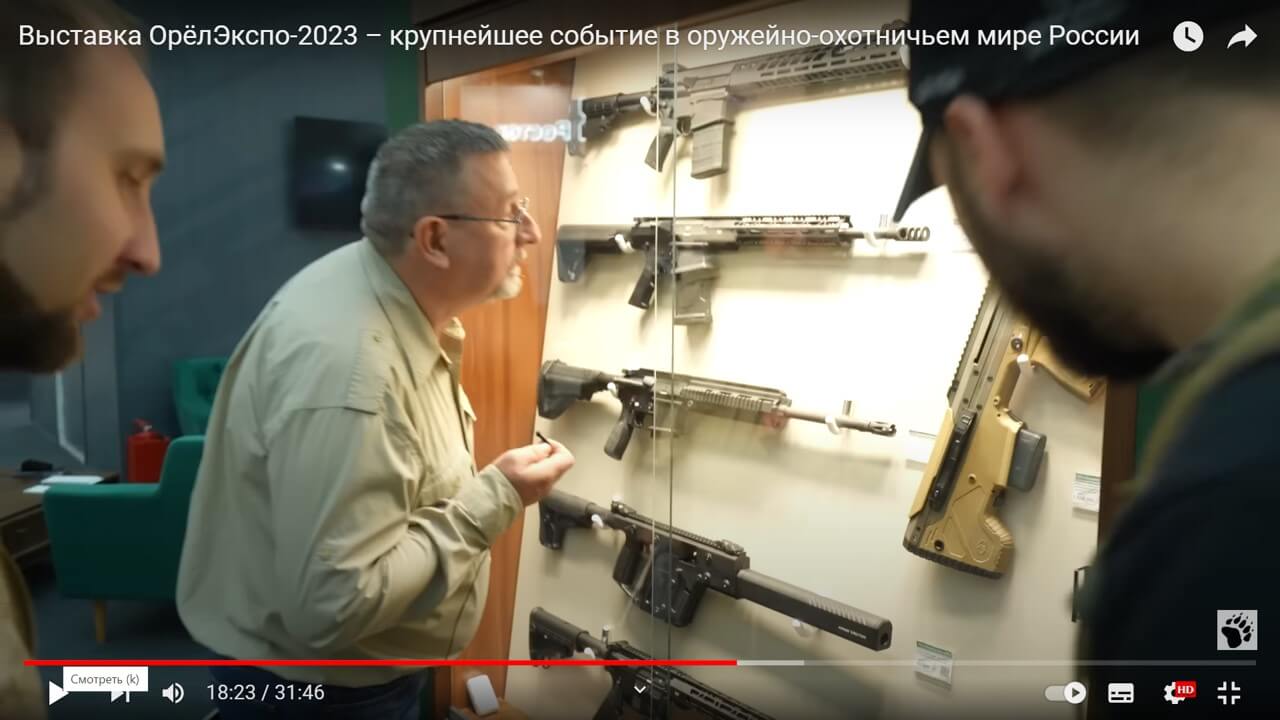 The company that operated that booth and organised the arms fair is called Orel. It is one of the largest arms dealers in Russia. According to the Russian import database, their imports increased in value by 72 % last year compared to the previous year. Overall, Russian weapon dealers' imports have increased recently, despite export controls and sanctions from countries like Germany. The origin of these imports, however, cannot be traced in the database.
We contacted Orel via email, asking where they sourced the weapons and who they sell them to. Do they sell to mercenaries like the Wagner Group? So far, we have not received a response from them either.
What does Blaser know about its hunting rifles being officially displayed and put on sale in Russia?
Chapter 4: The corporate network around Blaser
Blaser is not quite the small wholesome hunting rifle company it would like to have you believe from its website. It is in fact part of a much larger corporate network: the Lüke Ortmeier Group. The so-called L&O Holding, based in Emsdetten, Westphalia, is headed by two men who are well-known in the firearms industry: Michael Lüke and Thomas Ortmeier.
Their conglomerate includes manufacturers that produce hunting and sports firearms, service pistols, and assault rifles at 30 different locations. Alongside Blaser, L&O has bought up another company: SIG Sauer. Their involvement with SIG came at a cost to L&O: in 2019, the Kiel Regional Court sentenced three companies and three directors of SIG Sauer to substantial fines and suspended sentences for the illegal export of weapons to Colombia.
The weapons in question, a total of 47,000 pistols, were initially sold to the USA and then forwarded on to Colombia. However in this case, investigators were able to prove that the German manufacturer knew the weapons would ultimately end up in drug-war-ravaged Colombia.
It could be pure coincidence that L&O are again mixed up in a case of weapons ending up in a country where they shouldn't. We asked the L&O Holding if they are aware of the Russian imports of Blaser rifles and how they verify their subsidiary companies' shipments. So far we have received no response from them.
In the meantime, the CEO of Blaser finally responded to our questions, stating Blaser takes such matters very seriously. He emphasised that it was a personal concern of his to now review and trace all the company's sales channels. A few days later he wrote to us again, stating that Blaser has now traced the path the weapons took. 99% were "sold within Europe to various countries and different dealers". He mentions that due to this dispersion, it was not possible for Blaser to predict that the arms might end up leaving their countries of purchase. He suggested this indicated that Russian entities were making targeted purchases from dealers in Europe. Blaser is now in contact with the relevant authorities to proactively inform them of the issue and inquire about how to avoid such incidents in the future.
The CEO's essential message was that Blaser was not purposefully circumventing sanctions but in fact a victim of dealers who purchased weapons in Europe for Russia. Regarding the question of where the Russian arms dealer Orel could have obtained its weapons, he stated that regrettably his company was unable to trace this. Blaser had stopped all business relationships with Russian importers at the beginning of the Ukraine war, he added.
Chapter 5: The limits of regulation
The Federal Office for Economic Affairs and Export Control (BAFA), who is responsible for approving arms exports like these, remains tight-lipped on the matter. Over the past few weeks, CORRECTIV has sent half a dozen inquiries to BAFA via email, including questions about whether the authority has scrutinised exports of sports and hunting weapons since the start of Russia's war in Ukraine, or looked more closely at which countries have received more exports since the war and whether there were any anomalies with companies like Blaser.
BAFA finally responded with the statement "Please understand that BAFA, with a view to operational and business secrets, cannot comment on individual export transactions". But that, "If BAFA becomes aware of possible violations of sanctions, these will be forwarded to the German Customs Investigation Bureau in Cologne."
The German Customs Investigation Bureau, in turn, told us over the phone that they have examined Blaser's activity in light of the CORRECTIV inquiry for potential violations of sanction rules, as they have done several times in the past. No violations were found, however.
Unofficially, we were informed by a German Customs Investigation Bureau employee that when a company presents the necessary export documents, the regulatory authorities have few options. The employee explained that those selling such weapons outside of Europe need so-called end-user certificates. "But in countries like Kazakhstan or even China, basically anyone can get a certificate as and when they need them." And for sales within Europe, end-user certifications are not even required.
Essentially this means that export authorities' hands are tied under current law. While Germany has not yet addressed the issue, there seems to be a greater awareness in the United States that civilian firearms could fall into the wrong hands in other countries. At the end of October, the US government announced a temporary suspension of the export of such weapons to non-state users.
We asked the Federal Ministry for Economic Affairs and Climate Action if the German government also planned to suspend exports of civilian firearms entirely or partially. As of the editorial deadline, the ministry has not responded. (A few days later the ministry said it's not planning any chance of legislation at this point.)
In response to our investigation, Roderich Kiesewetter, a CDU MP in the Bundestag and Deputy Head of the Parliamentary Oversight Panel in the Bundestag, called for Germany to follow in the footsteps of the United States with regards to civilian firearm export controls, with the exception of deliveries to Ukraine and Israel. Kiesewetter said that, "As long as it cannot be ruled out that these weapons or weapon parts will fall into the hands of Russia and be used in the illegal war of aggression against Ukraine, then exports must be stopped."
He pointed out that Europe and Germany have left "numerous loopholes" in the sanctions against Russia that urgently need to be closed.
Editors: Till Eckert and Justus von Daniels Data editing: Charlotte Eckstein und Max Donheiser Illustration: Mohamed Anwar Fact Checks: Jean Peters Translation: Ella Norman