About us
Investigations in the public interest
CORRECTIV is the first non-profit newsroom in the German-speaking region. We're investigating injustice and abuses of power. We're promoting media literacy and are implementing educational programs.
CORRECTIV
Who we are
CORRECTIV is the first non-profit investigation centre in the German-speaking countries. We have offices in Essen and Berlin. Our goal is an enlightened society. Because only well-informed citizens can solve problems and bring about improvements democratically. Our team of reporters conducts investigations on topics of high relevance, uncovers injustices and abuses of power and makes complex interrelations understandable.
Why we are needed
Our democracy does not function without an independent, strong journalism. Currently, however, journalism is under twofold pressure: On the one hand, digitalisation is destabilising the conventional media revenue models. On the other hand, enemies of open society attempt to discredit journalists through disinformation.
CORRECTIV is mainly financed by donations and contributions from foundations. This makes us independent of advertising revenue, sales figures and quotas. We can concentrate on time-consuming investigations and high-quality content. We are committed exclusively to truthfulness and the common good. For us, other media are not competitors, but partners. With our work, we contribute to diversity and quality in the media system.
How we work and publish
We initiate investigations which we make available to cooperation partners or investigate directly together with our partners. Thus, complex projects that classic editorial teams would hardly be able to handle on their own, are made possible.
Our cooperation partners publish the joint research results via their respective medium – print, TV, radio or online – and in the way that suits their brands. In addition, we make our investigations freely available to bloggers and citizens for their own needs.
The central publication platform of CORRECTIV is the website. In addition, there are newsletters, social media offers, podcasts and bookzines. Most of our content is free so as to reach as many people as possible.
How we enable participation, promote media competence and debate culture
Our task is journalism for society – but also with society. We actively seek to dialogue and provide insight into our work. For many investigation projects, we call on citizens to work together with us. For example, we jointly collect data and information about their local situation, which we then use for stories of supra-regional significance.
Our work does not end with the publication of a story. At events such as the Campfire Festival, we hold discussions with the general public on current journalistic and political topics. With our fact checks, we help people to distinguish between verified facts and mere assertions. With the Reporterfabrik (Reporter Factory), we run a media academy for everybody and train interested people in workshops. By familiarising as many people as possible with the mechanisms of journalistic work, we promote media competence and improve debate culture in society. Our training programme enables people to obtain information for themselves and to uncover injustices and abuses of power. This educational mission is the central core of our task as CORRECTIV: Our journalism is not an end in itself, but it is our means to improve the education of people and to contribute to the enlightenment of society.
Governing Bodies
CORRECTIV is a German non-profit limited-liability company (gGmbH). Its founder was David Schraven, who initially held all the shares. In October 2017, he handed over the majority of the shares to other shareholders, the Trustees.
The Board of Trustees leads the strategic development of CORRECTIV. Their tasks include checking that the available funds are used in accordance with the Articles of Association. They are also responsible for the approval of the annual financial statements, decide on the appropriation of the result and supervise the management.
In addition to the Board of Trustees, an Ethics Board monitors CORRECTIV for ethically clean work.
The Supervisory Board of CORRECTIV controls the economic activity of the investigation centre.
Board of Trustees
It consists of personalities who are familiar with the media business and the development of non-profit organisations. The resolution to designate a new Trustee must be taken by the rest of the Trustees. Only people who can guarantee the preservation of the non-profit status and the independence of CORRECTIV can be considered as members of the Board of Trustees. Each Trustee receives CORRECTIV company shares for a symbolic amount. However, upon acquisition of the shares, the Trustee must undertake to assign their shares at a symbolic price to a possible successor nominated by the other Trustees in the event of their withdrawal from the Board of Trustees.
The members of this board are Lukas Beckmann, Christian Humborg, Simon Kretschmer, Stefan Kruecken, and David Schraven. Find more information on our German language website.
Ethics Board
The work of CORRECTIV is accompanied by an Ethics Board. This Board is made up of many distinguished public figures, journalists, publishers and media professionals. The members of the Ethics Board work for national and international institutions and are familiar with the customs of the trade. They ensure that CORRECTIV complies with the high ethical principles of enlightenment journalism as an important contribution to democratic culture.
The members of this board are Monika Bäuerlein, Prof. Udo Branahl, Nikolaus Brender, Sheila Coronel, Jörg Jung, Prof. Johannes Ludwig, Ulrich Reitz, Peter Schaar, Hans Schöpflin, Stefanie Unger and Stefan Willeke. Find more information on our German language website.
Supervisory Board
The economic work of CORRECTIV is monitored by a Supervisory Board. This Board also controls that we do not misuse the funds obtained.
The members of this board are Lukas Beckmann, Dagmar Hovestädt, and Andrew Murphy. Find more information on our German language website.
Financing and Sponsors
CORRECTIV is a non-profit limited-liability company. It is not allowed to make any profits but must use its entire assets to build up the organisation. Our work is made possible primarily by two types of supporters: citizens who want to support us in the long term and donate to us regularly as supporting members, and major sponsors such as foundations.
Without the initial funding of three million euros from the Brost Foundation in the first four years, the establishment of CORRECTIV would not have been possible. The contributions of several thousand private supporters, on the other hand, make a decisive contribution to long-term planning. Thanks to the combination of several funding sources, we are able to advance research and education projects independently of the interests of political or economic actors.
Other important sponsors include the Rudolf Augstein Foundation, the Schöpflin Foundation, the Governance & Citizen Engagement Initiative of the Omidyar Network, the Federal Agency for Civic Education, and Open Society Foundations. In addition, there was support by projects such as the Google Digital News Initiative in the development of the CrowdNewsroom software.
Our fact-checking editorial team checks false reports on Facebook, among other things, and fights against the dissemination of disinformation. We receive an expense allowance for part of this work.
CORRECTIV works transparently and verifiably. This is why the names of all donors for amounts higher than 1,000 euros, as well as our annual financial reports, including our balance sheets, appear on our website.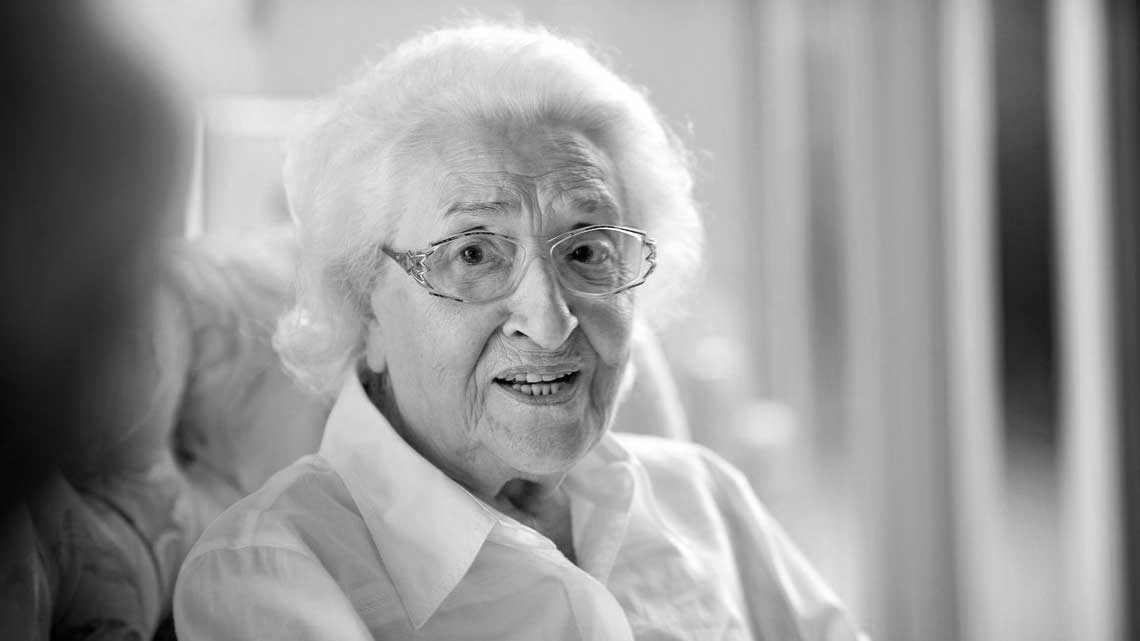 The Brost Foundation of Anneliese Brost, from Essen, is our initial donor. It supported CORRECTIV with a total of three million euros in the first three years. Anneliese Brost is one of the most important publishing personalities in Germany. After the Second World War, Erich Brost founded the Westdeutsche Allgemeine Zeitung (WAZ). Anneliese Brost – at that time Brinkmann – was the first employee of WAZ and took over the management of the publishing house after the demise of her husband. In her will, in 2010, she decreed the creation of a charitable foundation with a mission beyond all party politics. It primarily supports projects that build bridges between generations, maintain the publishing heritage of the Brost family and give underprivileged people more rights, opportunities and recognition.
The Rudolf Augstein Foundation supports our "Community Engagement Project". In this project, the knowledge base about community involvement is to be broadened and daring experiments to be conducted, with knowledge being transferred from other countries, such as the U.S. and France, to Germany. We want to systematise the knowledge of how large community investigations can also be carried out.
The Bundeszentrale für politische Bildung (bpb, Federal Agency for Civic Education) supports our "Auskunftsrechte für Alle" (Information Rights for All) workshops for two years with a total of 83,000 euros. The task of the Federal Agency for Civic Education (bpb) is to promote the understanding of political issues, to strengthen democratic awareness and to promote the willingness to cooperate politically. It is nonpartisan and scientifically balanced.
The Schöpflin Foundation supports our investigations in the field of economy with 100,000 euros. The Schöpflin Foundation was founded in 2001 and is active in the fields of education, health, environment and civil society. It develops and supports projects within its own programme and supports organisations as a sponsoring foundation.
Our sponsors include the Dutch Adessium Foundation, which was established in 2005 by the van Vliet family.
Luminate, part of The Omidyar Group, supports the development of CORRECTIV until the end of 2019 with 749,500 dollars. Established in 2018, Luminate is a global philanthropic organisation with the goal of empowering people and institutions to work together to build just and fair societies.
Open Society Foundations supports initiatives and institutions worldwide that promote a lively and tolerant democracy. Since 2016, CORRECTIV has received various grants from Open Society Foundations for individual programmes. For example, for a Graphic Novell Fellowship or the deployment against FakeNews.

CORRECTIV qualifies as equivalent to a U.S. public charity. The Equivalency Determination on File "badge" means that the organization was at one time determined by NGOsource to be equivalent to a U.S. public charity. CORRECTIV – Recherchen für die Gesellschaft gemeinnützige GmbH's Equivalency Determination certification is valid through December 31, 2021.
Annual Reports
Annual Report 2019 (German)
Annual Report 2018 (German)
Annual Report 2017 (German)
Annual Report 2016 (German)
Annual Report 2015 (German)
Annual Report 2014 (German)
Donations over 1.000 Euro*
2020 (by September 2020)

Donations by citizens: 544.495,70 €
Luminate – Omidyar Network Foundation: 455.977,57 €
Schöpflin Stiftung: 255.394,00 €
Staatskanzlei des Landes NRW (Jugendredaktion): 120.000,00 €
Rudolf Augstein Stiftung: 70.000,00 €
Stichting Adessium: 70.000,00 €
RAG-Stiftung: 60.000,00 €
Google Germany GmbH: 60.000,00 €
Bundeszentrale für politische Bildung (Reporterfabrik): 50.000,00 €
Stiftung Mercator GmbH: 49.000,00 €
Open Society Foundations: 45.879,98 €
Deutsche Telekom: 20.000,00 €
Regionalverband Ruhr: 20.000,00 €
Stiftung Talentmetropole: 5.000,00 €
Hans-Böckler Stiftung: 5.000,00 €
Stift. Schreibwerkstatt f. demokr. Journalismus gGmbH: 5.000,00 €
GuD Geotechnik und Dynamik Consult GmbH: 2.000,00 €
Das Gruene Emissionshaus GmbH: 1.500,00 €

#ÖZGÜRÜZ
Donations by citizens: 40.666,00 €
Hamburger Stiftung für Kultur und Wissenschaft: 32.000,00 €
Institut für Auslandsbeziehungen: 30.179,26 €

Other: Sonderförderung des Auswärtiges Amtes für das Projekt "Salon Türkiye" − 44.000 Euro
2019

Omidyar Network Foundation: 640.051,24 Euro
Donations by citizens: 599.546,33 €
Schöpflin Stiftung: 253.550,00 €
Stiftung Mercator GmbH (für 2019 und 2020): 205.000,00 €
Deutsche Telekom (Sponsoring Reporterfabrik): 110.000,00 €
Rudolf Augstein Stiftung: 105.000,00 €
Stichting Adessium: 85.000,00 €
Open Society Stiftung: 58.693,73 €
Hamburger Stiftung für Kultur und Wissenschaft: 48.000,00 €
Reporter ohne Grenzen e.V.: 26.300,00 €
Gemeinnützige Hertie Stiftung: 25.000,00 €
Brost-Stiftung: 24.000,00 €
Institut für Auslandsbeziehungen e.V.: 15.374,00 €
GLS Treuhand: 10.500,00 €
Körber Stiftung: 10.000,00 €
ZIVIZ gGmbH: 10.000,00 €
Dräger-Stiftung: 5.000,00 €
LIO Design GmbH: 2.000,00 €
Europäisches Zentrum f. Presse und Medien: 1.500,00 €
2018

Omidyar Network Foundation: 640.051,24 Euro
Brost Foundation: 225.000 Euro
Schöpflin Foundation: 205.000 Euro
DNI: 100.000 Euro
Deutsche Telekom: 90.000 Euro
Open Society Foundations: 85.676,95 Euro
Adessium: 70.000 Euro
Robert Bosch Foundation: 45.233 Euro
Rudolf Augstein Foundation: 35.000 Euro
LfM Foundation for Local Journalism NRW: 33.750 Euro
Hamburger Foundation for Culture and Science: 32.000 Euro
Hansestadt Hamburg: 29.950 Euro
Fleiss und Mut: 25.000 Euro
Bundeszentrale für politische Bildung: 20.390 Euro
Mercator Stiftung: 15.000 Euro
Friedrich Naumann Foundation für die Freiheit: 10.000 Euro
Apothekerstiftung Westfalen-Lippe: 7.500 Euro
Infonetwork: 5.000 Euro
Reporter ohne Grenzen: 1.500 Euro
Erste Abwicklungsanstalt: 1.000 Euro
Becco Giallo: 1.000 Euro
2017

Brost Foundation: 450.000 Euro
DNI: 270.000 Euro
Open Society Foundation: 159.022,93 Euro
Schöpflin Foundation: 120.000 Euro
Cassiopeia Foundation: 100.000 Euro
Facebook: 105.000 Euro
Hamburger Foundation für Kultur und Wissenschaft: 98.000 Euro
Bundeszentrale Politische Bildung: 89.460 Euro
Rudolf Augstein Foundation: 54.111,13 Euro
Telekom: 45.000 Euro
First Draft (Eyewitness Media): 40.940 Euro
Adessium: 38.000 Euro
LfMFoundation for Local Journalism NRW: 34.400 Euro
Infonetwork: 24.672 Euro
AOK Baden-Württemberg: 23.364,49 Euro
Foundation Mercator: 18.691,59 Euro
Freedom House: 17.322,70 Euro
Google News Fellowship: 6400 Euro
NDR: 6.400 Euro
Telekom Foundation: 5.000 Euro
Private Donations*: 4.400 Euro
Journalismfund.eu: 1.667 Euro
European Journalism Center: 1.401,87 Euro
Dr. Stephan Geue: 1009,07 Euro
DJV: 1.000 Euro
2016

Brost Foundation 925.000 Euro
Stichting Adessium 114.000 Euro
SchöpflinFoundation103.900 Euro
Rudolf Augstein Foundation 60.000 Euro
Stiftung Vielfalt und Partizipation gGmbH/Vor Ort NRW LfM-Stiftung für Lokaljournalismus 51.900 Euro
Open Society Foundations 26.884 Euro
Deutsche Bank AG 25.000 Euro
GLS Treuhand e.V. 23.500 Euro
Bundeszentrale für politische Bildung 19.350 Euro
RTL Television GmbH 12.014 Euro
Journalismfund.eu 10.000 Euro
Google Germany GmbH 9.758 Euro
Zweites Deutsches Fernsehen 5.000 Euro
Verband der PSD Banken e.V. 5.000 Euro
Deutsche Gesellschaft für Informationsfreiheit e.V. 4.760 Euro
Pro Rauchfrei e.V. 4.250 Euro
Konrad Adenauer Foundation 6.000 Euro
Rotary Hilfe e.V. 3.000 Euro
Bastian Schlange 3.000 Euro
Renewable Freedom Foundation 3.000 Euro
Heinrich Böll Stiftung Nordrhein-Westfalen 2.571 Euro
Zeitenspiegel Reportagen Reinhardt & Partner 2.000 Euro
Gruner + Jahr GmbH & Co KG 1.785 Euro
ZEIT Foundation Ebelin und Gerd Bucerius 1.500 Euro
Helmut Adam 1.000 Euro
2015

Brost Foundation 1.447.090 Euro
Schöpflin Foundation 106.100 Euro
Stichting Adessium 75.000 Euro
Rudolf Augstein Foundation 35.000 Euro
Bundeszentrale für politische Bildung 26.344 Euro
GLS Treuhand e.V. 20.000 Euro
Investigate e.V. 15.000 Euro
Heinrich-Böll Foundation 12.000 Euro
Bernhard Jungblut 7.902 Euro
Persgroep Netherlands BV 5.000 Euro
Deutsche Bank AG 2.500 Euro
freeeye.tv GmbH 1.785 Euro
2014

Brost Foundation 675.000 Euro
*In well-founded cases we publish donations with names redacted. In these cases, the identity of the donor is disclosed only to the ethics council. Private donations to Özgürüz are not disclosed.
Disclosure of gross salaries of the management and editors-in-chief
The transparency of our work is very important to us. We therefore also disclose the salaries of our management team. We consider the salaries to be appropriate for the workload and responsibility associated with the positions. Through economic stability, we ensure the independence of our leadership from the interests of political or economic actors. The salaries of our management and editors-in-chief are far below the industry average (salaries of members of the board in the publishing industry) and, compared to other non-profit organisations, are rather within the lower third.
2017

David Schraven: 95.197 Euro
Markus Grill: 157.500 Euro
2016

David Schraven: 97.835 Euro
Dr. Christian Humborg: 64.540 Euro
Markus Grill: 137.793 Euro
2015

David Schraven: 111.038 Euro
Dr. Christian Humborg: 88.200 Euro
Markus Grill: 87.500
2014

David Schraven: 36.338 Euro
Dr. Christian Humborg: 14.167 Euro
Support non-profit journalism!
Our work is guaranteed by our supporting members on a long-term basis. By now, several thousand citizens support us and secure our independence from the interests of political or economic actors.
Why should you also support CORRECTIV?
Long-term investigative research is of existential importance for an enlightened society. But for many editorial teams, the need for austerity and the pressure of time unfortunately reduce the possibilities to do this. With your commitment as a supporting member you can close this gap.
What happens to your money?
Basically, your contributions are invested directly in our investigation and education projects. Other publishing houses incur high costs for printing or distribution, but we invest the majority of our budget in our mission: to contribute to an enlightened society through journalism and education. You can read here about the positive social changes our work is triggering (German).
We report quarterly to our supporting members on the use of funds.
You are part of the enlightenment
Every time you read about an investigation, when our investigations trigger debate and when transparency leads to the rectification of injustices and abuses of power, you are part of the enlightenment. As a supporting member you make our work possible.
Your contact person at CORRECTIV
Luise Lange is your contact person for all questions or remarks regarding supporting membership. Luise is active in the field of community engagement at CORRECTIV, takes care of the development of our community – and thus also of your concerns.
Support our independent journalism now.
Donation account
Kontoinhaber: CORRECTIV – Recherchen für die Gesellschaft gGmbH
IBAN DE84 3702 0500 0001 3702 00
Bank für Sozialwirtschaft
Here you can make a recurring donation.